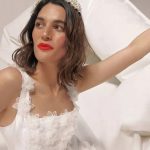 Waterproof Makeup for Tear-Proof Wedding Photos
A wedding day is a momentous occasion, a time when love, emotion, and beauty converge in a spectacular union. The tears of joy that glisten in the eyes of brides and grooms are heartwarming, but they can also pose a challenge when it comes to makeup. Smudged eyeliner, streaked foundation, and faded lipstick are not the kind of wedding memories we wish to immortalize in photographs. That's where the magic of waterproof makeup comes into play, offering a shield against the inevitable tears, making sure that your wedding photos are tear-proof and as stunning as the moments they capture.
Waterproof Makeup Essentials
When it comes to achieving tear-proof wedding photos, the right makeup essentials can make all the difference. To ensure your bridal beauty stays intact throughout your special day, consider these indispensable waterproof makeup products:
Waterproof Foundation and Concealer:
Foundation and concealer lay the groundwork for a flawless complexion. Opt for waterproof formulas that resist smudging, fading, or streaking, even when faced with happy tears. These products are designed to withstand the emotional rollercoaster of your wedding day, providing you with a radiant and tear-resistant base that lasts from "I do" to the final dance.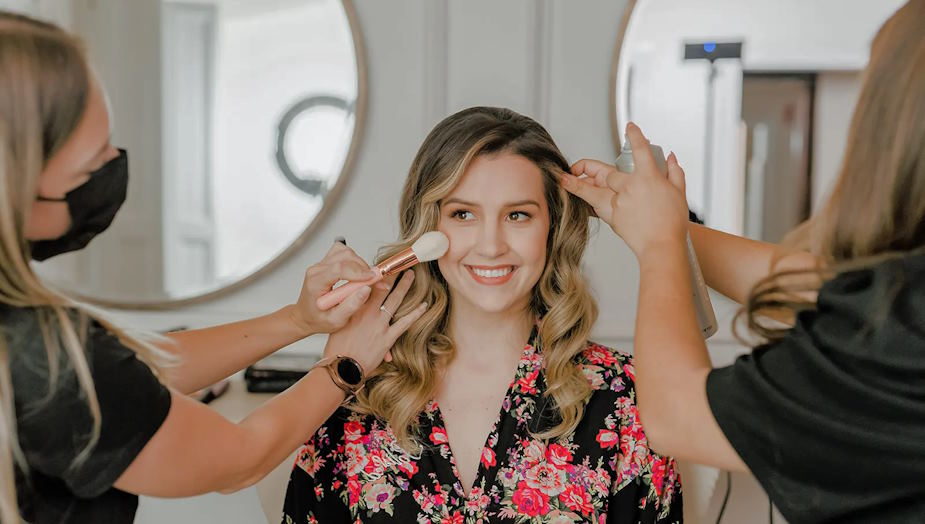 Long-Lasting and Smudge-Proof Eyeliner:
Your eyes convey a world of emotion on your wedding day, and they deserve makeup that can keep up. Choose long-lasting and smudge-proof eyeliner to define and accentuate your eyes. This essential product ensures that your captivating gaze remains intact, no matter how many joyful tears are shed.
Water-Resistant Mascara:
Mascara is the key to voluminous, fluttery lashes that beautifully frame your eyes. Opt for water-resistant mascara to prevent smudging and running. With this mascara, you can bat your lashes with confidence and charm, knowing that your eye makeup will stay picture-perfect.
Transfer-Resistant Lipstick:
Your wedding day kisses, champagne toasts, and smiles are moments to cherish. To ensure your lipstick remains kiss-proof and vibrant, select transfer-resistant lipstick. This remarkable product prevents smudging and fading, allowing you to relish each moment without worrying about touch-ups.
Setting Sprays and Powders:
To lock in your makeup and ensure it stays fresh all day and night, setting sprays and powders are essential. These products create a protective shield over your makeup, making it resistant to humidity, tears, and the stresses of a wedding celebration.
Makeup Tips for Tear-Proof Wedding Photos
Your wedding day is a rollercoaster of emotions, and those heartfelt tears of joy are inevitable. To ensure that your makeup remains intact and your wedding photos are tear-proof, follow these essential makeup tips: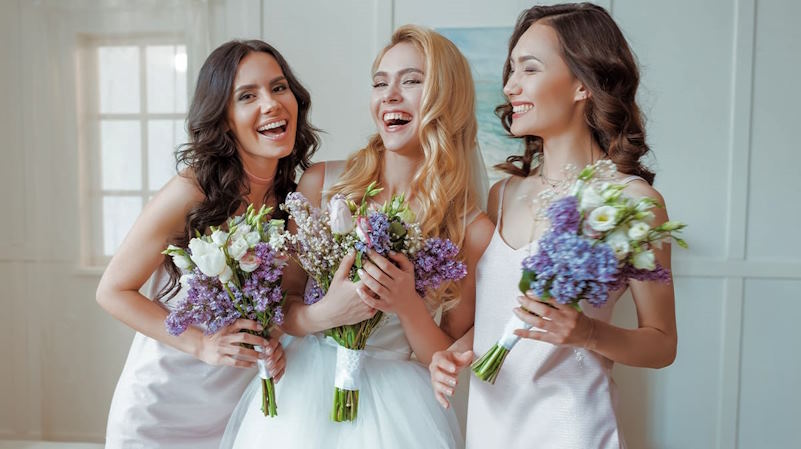 Layering and Blending Techniques:
When aiming for makeup that withstands tears, the key lies in layering and blending. Start with a waterproof foundation and concealer, as mentioned in our previous section, and build your look from there. By applying makeup in thin, even layers and blending each product seamlessly, you create a strong foundation that is less likely to smudge or run. This technique helps your makeup bond with your skin, making it resistant to moisture and tears.
Using a Makeup Setting Spray:
A makeup setting spray is a must-have for tear-proof wedding photos. After applying your makeup, lightly mist a setting spray over your face. This creates a protective shield that locks your makeup in place and prevents it from budging, even in the face of joyful tears. Keep a small travel-size setting spray handy for quick touch-ups throughout the day.
Keeping Touch-Up Essentials Handy:
Wedding days are long, and despite the best preparations, you might need a quick touch-up. Keep essential products like lipstick, concealer, and blotting papers in a small clutch or with a trusted bridesmaid. This ensures that you can address any makeup mishaps swiftly and discreetly, guaranteeing you look your best in every frame of your wedding album.